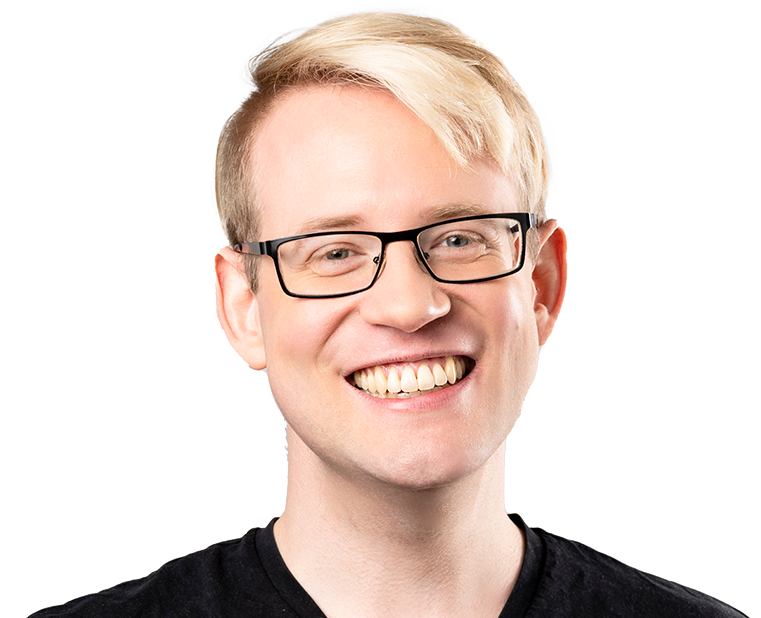 Hello, I'm Michael En
, MA
I'm a queer-feminist translator/​academic/​activist not fond of such labels, engaging in various activities doing too many things at the same time. Currently, I'm mostly involved with work and completing my PhD at the University of Vienna.
I live, among other places, in English, German, French, Spanish, Italian and Japanese. At the moment, I spend most of my being and doing in Vienna, Austria.
I prefer cats to dogs, tea to coffee, and hoodies to sweatshirts. I enjoy doing cryptic crossword puzzles, singing not only in the shower, and listening to radio plays. I miss Vine but sometimes binge on TikTok.
Between ideals of beauty and boxes of chocolate, I try to do what I can to make the world a better place. Maybe relatedly, I sigh a lot. This website is meant as a glimpse into (some happenings in) my life.
Translation & text design
Go to the Qwir website.
Together with Boka En, I created Qwir text + design, a text, translation and design agency for people in academia, activist organisations and other areas of life. Based in Vienna, we offer:
translation (

to and from

en

and

de)
editing & proofreading
layout & formatting
web & graphic design
workshops & training
and more
In all our work, we try to encourage what's good in the world. For Qwir, that means taking a perspective of social awareness, a focus on accessibility, and an overall approach that, in text and design, treats people and the world we live in with kindness.
Communication coaching
Go to the Go like Silk website.
Together with Michèle Cooke, I created Go like Silk. At our office in Vienna, we hold workshops in various formats to show you how you can …
flow in communication
for work and/or fun
write with clarity
and conviction
share your expertise
with joy and care
find your own voice
in German & English
'Take a piece of silk and throw it in the air. See how it falls. It falls a different way every time. Silk flows its own way. No one tells it this way is wrong or this way is right. Each way is new. Because every moment is new.
To speak fluently, to write with confidence or to share your knowledge, you just need to do what silk does. Go your own way.'
Academia & research
My academic work focuses on and has been shaped by:
transcultural communication
global & local language power relations
translation
lingualism
critical sociolinguistics
discourse analysis
native-speakerism
stereotype threat
gender & sexuality
queer theory
And, maybe most importantly: etc.
Academic profiles
You can follow my research on:
Upcoming publications
There are a few publications I'm currently working on that I'm not allowed to mention here yet, but I'm happy to announce that the following is scheduled to come out soon:
En, Boka & En, Michael (September 2022). (Un)doing relationships: Boundary-Drawing and Queer(ing) Ways of Relating. In Rees, Emma (ed.), The Routledge Companion to Gender, Sexuality and Culture. Routledge. doi: 10.4324/9780367822040-43
Recent publications
I try to make my texts as accessible as possible. If you cannot access a text that you are interested in, please let me know.
Upcoming conference contributions
Due to the ongoing pandemic, I do not have any conference contributions planned at this point.
Previous conference contributions (selection)
International Conference on Non-Professional Interpreting and Translation (NPIT5)

3–5 June, Amsterdam (online)

Unfortunately, I had to cancel for COVID-related reasons.

3rd New Trends in Foreign Language Teaching International Conference

19–21 May 2021, Granada (online)

Unfortunately, I had to cancel for COVID-related reasons.

Annual Conference of the Austrian Society for Gender Studies

27–29 September

2018, Vienna
Translating Feminism: Multi-disciplinary Perspectives on Text, Place and Agency

13–15 June

2018, Glasgow
International Conference on Translation and Censorship in Literature and the Media

28–29 September

2017, València
Languaging Diversity: Language(s) and Power

3–5 March

2016, Macerata
Queer Translation

26–28 March

2015, Vienna
If you saw me at one of these or at any others I didn't list here, be it at my presentations or in the queue for the buffet, let me know!
Current teaching
Winter 2022:
UE English as a lingua franca

Centre for Translation Studies, University of Vienna

Developing awareness of current global(ised) English(es) and the linguistic, socio-political realities they entail. Finding your own voice in English in personal and professional communication. Learning to act responsibly in international and/or translingual communication settings.

UE Text and written communication

Centre for Translation Studies, University of Vienna

Engaging critically with texts in (some of) their different forms. Discussing linguistic and social aspects of (written) texts. Analysing text concepts as well as specific situations, cotexts and contexts. Transcultural text analysis. Standard and non-standard forms of creating written texts.
Other teaching
SE Translating Knowledge: Creative English for academic communication

seminar for PhD students at the University of Vienna (summer 2018 & winter 2019)

Engaging with academic and other English(es) from perspectives outside the academic mainstream. Creative communication strategies for international knowledge transfer. English as a means of expression and a creative tool for assuming an active role in personal academic communication.
Some texts by me, friends and others that I'm happy to feature here. Will update as life allows it.
The following are some (very incomplete lists of) things that I invite you to check out:
Projects in which I was involved (selection)
These are some of the results of my working with/for really cool organisations and people that I'd like to show off here:
Other cool stuff & people
I like these. Maybe you'll enjoy them, too?
Video gaming
It's dangerous to go alone.
Switch
For Super Smash Bros. Ultimate, Mario Kart 8 Deluxe and Animal Crossing: New Horizons, add me as your Switch friend: SW-2092-1541-6927
In May 2020, I participated in the 2nd installment of the 'FG Games', an Animal Crossing event organised by FreddeGredde. I won both rounds of the costume contest!
Pokémon GO
I'm mostly playing for my perfect IV collection; currently also looking for shiny Spinda with any pattern as well as various forms of Unown. Add me as your friend? 6359 3247 8610
If you send a friend request to the codes above, I'd appreciate it if you could to let me know, so I won't miss your request.